Can YouTube provide passive income for dentists and doctors?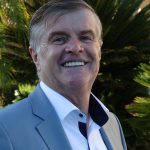 This video shows how dentists and doctors can start earning money from YouTube without having to spend their personal time on it.
In reference to this video, I show you a person who has made $4 million in one year being a YouTuber. A YouTuber is basically a type of videographer or entertainer who produces videos for YouTube. There are also "faceless" videos that can be created without involving an actual person talking in front of the camera. These content-creators are often considered to be "influencers" who make money through advertising in their YouTube channel videos.
Whenever this guy makes such a video, he spends at least 10 hours a day. He's researching, he's cutting, doing marketing, etc. That type of work still needs to be done in order for a video to get good numbers. We do that part of the work for you.
Besides, we are making videos which are already hitting huge numbers, we work with the trend. What important in this part is the continuity – keep going whatever happens. I think cutting it short has brought many people to never succeeding.
This concept is a part of our YouTube program and is basically a make-money-while-you-sleep strategy. The program creates online streams of income with a turnkey, hands-off system that frees up a busy practice owner or a business owner to focus on what they love best i.e to service their patients/clients.
Request a free appointment to learn how you can start to take advantage of the high-tech wave without doing the work yourself.
Call us at (800)-912-0510
Get more information about the Unbreakable Economy and YouTube program on our website below:
dentists side hustle
,
how can a dentist earn passive income
,
how can a doctor earn passive income
,
non-clinical ways to make money for dentists
,
passive income for chiropractors
,
passive income for dentists
,
passive income for doctors
,
Passive income ideas
,
private practice exit strategy
,
residual income for dentist
,
residual income for doctors