Do Un-Advertising, not advertising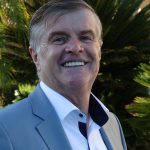 Many doctors have used traditional advertising to help build a profitable practice for many years now.
However, statistics have shown this is not the way to build trust and a successful practice.
Advertising, unfortunately, is hardly believed.
You and your competitors all sound alike in advertising.
Advertising is too expensive.
The public can't decide which practice to choose.
They are hit by 5000 advertising appeals per day.
Even patients referrals don't work like they used to.
What are the advantages of Un-Advertising?
Un-Advertising is believed.
Your message is remembered.
It builds trust.
It increases patient loyalty.
You stand out from your competition.
It increases word-of-mouth.
It makes your dreams come true!
For over 30 years, our award-winning marketing strategy Un-Advertising helps dentists to get new patients all over the USA and even in other countries.
Would it be a bad idea to increase new patients without wasting money in advertising?
Get your 30 day Done-For-You Un-Advertising test-drive today!
This free Un-Advertising 30-day challenge is currently available only for dentists and doctors who have private practices.
Helmut Flasch
Founder, Un-Advertising System
Flasch International