Streams of Income Which Don't Require Time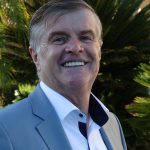 The Internet has changed everything the way business has been done.
In today's age, one can create and have streams of incomes, which do not require:
one's time;
linking to one place;
only one product or service.
We have worked with business owners (many in the healthcare field) for 30 years.
Service-based and location-based businesses that deliver highly specialized services are often challenging for business owners to have freedom of time.
The Internet provides an infinite number of options for creating other sources of income, which are based online.
With the Flasch Residual Income System one can create the income streams that are much more real and valuable than anything in the world.
Having a business which doesn't require your presence and time will allow you to do whatever you want — practicing more or not practicing at all, traveling the world or spending more time with family and things you cherish.
It doesn't matter what you choose to do, since the Flasch Residual Income System is based on other ways of making money that have nothing to do with your medical practice.
The Internet is here to stay. But how long will it last?
Waiting for the right thing to come around is like, as Warren Buffet has said, "It's like saving up sex for old age" — it doesn't work very well!
Schedule a FREE 60-min consultation with us here.
During these 60 minutes you will learn how to never be location or time bound, and at the same time secure your future.
Helmut Flasch
Founder, Un-Advertising System
Flasch International