Why do most passive income systems not work?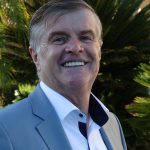 Let's talk about the terminology first.
What is the difference between passive income system and active income system?
Passive income system meaning that an individual doesn't have to do much to maintain his cashflow. One creates income without having to physically work.
Active income system is the regular compensation that an individual receives in the form of salary, wages, tips, etc. It could be a work as car mechanic, or work in the restaurant etc.
Let's talk a little bit about it, why most passive income systems which is supposed to require little time do not quite work out successfully.
The biggest misconception here is that the system does not need any more people to work it.
One thinks just because it is "supposed" to be an automatic system, no people is required to run it.
And that just doesn't happen to be true.
For instance, or 30 years, I help dentists and doctors to grow their practice, create lots of new patients and make the practice running so that it actually runs on a system.
But people have to be there to operate the system.
Yes, it's true that, for instance, the way we make cars today requires an awful lots less people than the way we did it a hundred years ago, or for that much 20 years ago.
Absolutely, but still there are people needed.
During 2020, and now in 2021, Amazon hired huge amount of people because their business went up.
So they buy more on the internet. And if the system alone would do it, Amazon wouldn't have had to hire a lot more new people.
When we help our clients to create a passive income system online with YouTube, we need a system for this to be a truly hands-off experience for our clients. At the same token, we are also having people to work the system so that it can indeed make money while one sleeps.
So every system needs people.
And let me transfer that to what we do.
We are helping doctors to make money via making YouTube videos without you, the doctor or the business owner, making them.
We are building you a passive income system using YouTube.
Because most likely it's not in your DNA.
You don't want do it.
You don't have time.
Currently, you're kind of handcuffed to your business, which is exactly why you want to start some type of business where you don't have to work.
Mr. Warren Buffett says, "If you do not find a way to make money, while you sleep, you will work till you die."
And this is very true for doctors. Very true for many small business owner.
The internet has made it possible, in a systematic way, for anyone to scale up money creation immensely and greatly.
If you want an income creation system to work, you need people to do the work.
Don't let anyone tell you to make any decent passive income, all you need is to click a few buttons a day, a few minutes or even an hour or so a day, and this all will run.
This is not true.
Our program Flasch Residual Income System is for busy professionals who wish to create extra income streams that are safe but they simply could not do it consistently due to the tremendous time/work usually involved.
Helmut Flasch
Founder, Un-Advertising System
Flasch International