Opportunities That You May MISS in 2021: How to Make a Profit From the Internet?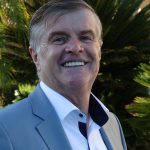 Nowadays, the Internet provides an infinite number of income-creation opportunities.
But most likely, opportunities are not what you're after.
Most of us are after a workable system, which is safe, profitable, and consistent at the same time, which allows you to have freedom of time and location. 
In the last 30 years of working with health care professionals (dentists, doctors, chiropractors, specialists, etc.), we have noticed that for many doctors, having the freedom of time is more important than money.
Most of the doctors don't have enough time for family or for other things they personally cherish.
In the Internet Age, it has become possible for almost anyone to have a good stable income and enough free time at the same time.
Don't even look at it as an opportunity. In fact, the Internet is no longer just another opportunity — it's our present and future.
Nothing is as duplicatable as the Internet.
Nothing is as scalable as the Internet.
How to make a profit from the internet?
All you need to do is to start making a business on the Internet.
What is the online business?
Online business means having products or services, and marketing them in order to make people buy them.
The Internet system, which we at Flasch International will create for you, will include helping other people to market their products.
With the Flasch Residual Income program, you can make passive income which is profitable and valuable.
We help you to create a type of business that will have enough profit for your life and your family — thanks to the Flasch Residual Income System.
Check our website and schedule a FREE 60-min consultation with one of our specialists. During this consultation with us, you will learn how to start making money online and stop sacrificing yourself, working for little money. 
Helmut Flasch
Founder, Un-Advertising System
Flasch International
www.UnBreakableEconomy.com
www.UnAdvertise.com